Join Historic Mount Oread Friends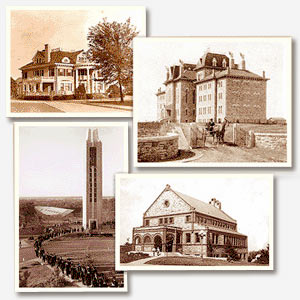 If you would like to help us continue to preserve and beautify the campus of the University of Kansas, we welcome your membership in Historic Mount Oread Friends.
We suggest a tax-deductible annual contribution of $100 ($25 for students, $50 for faculty and staff). But all contributions are welcome. Please note that some employers and corporations will match your contribution to HMOF.
Visit the KU Endowment site today to make your contribution online at: http://www.kuendowment.org/hmof.
If you would prefer to mail your contribution, please print out this linked form, and send it with your check made out to Historic Mount Oread Friends to:
Historic Mount Oread Friends
Kansas University Endowment Association
P.O. Box 928
Lawrence, KS 66044-0928